Meet Dr. Chelsea McLane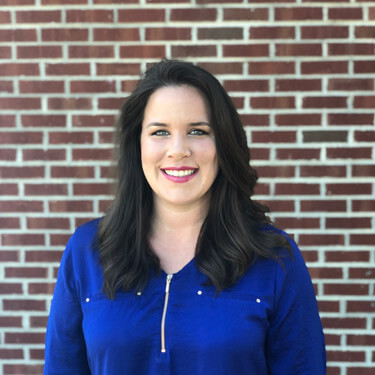 After witnessing her brother suffer from a back injury that ended his football career, Dr. Chelsea decided to become a chiropractor. As an athlete herself, she was interested in ensuring that the body is healthy so it can perform optimally. One of her passions is helping young athletes stay healthy and in the game.
Obtaining a Chiropractic Education
After earning a bachelor's in exercise science from the University of North Carolina at Charlotte, Dr. Chelsea attended Sherman College of Chiropractic in Spartanburg. She graduated with a Doctor of Chiropractic in 2016.
Up until that point she had never been to a chiropractor, and didn't know anything about it at that time. She knew it was a more health-conscious approach to wellness and that it helped people stay healthy. "At that time my focus was more on the fact that my brother got injured and I wanted to keep that from happening to others."
Finding Relief From Her Headaches
Dr. Chelsea struggled with headaches and migraines her entire life. She would get them four or five times a week. She went to see many different doctors and took lots of different medications, but they never worked or had terrible side effects. "I was at a point where I just stopped trying to get rid of my headaches. I figured I was going to have to live with them forever." After being under chiropractic care, however, her headaches almost completely went away.
CHIROPRACTIC CARE »
Outside the Practice
When she's not working, Dr. Chelsea enjoys spending time with her husband and their two fur babies. She and her husband like to walk around the city, bike and work out. She also plays on a coed volleyball team and a coed softball team. To enjoy optimal health, Dr. Chelsea and her husband get adjusted once a week.
As someone who describes herself "obsessed" with Philadelphia, Dr. Chelsea is a big fan of the Eagles, Phillies and Flyers.
If you're ready to get on the path to better health and wellness, book an appointment with Dr. Chelsea today!
---
Chiropractor Manayunk | (215) 617-9719