Sports and Athletics Chiropractic in Manayunk
Exercise has always been my passion. I like that I'm able to meet people in a place that they love, doing what they're passionate about as well."
-Dr. Chelsea
Helping You Perform at Your Peak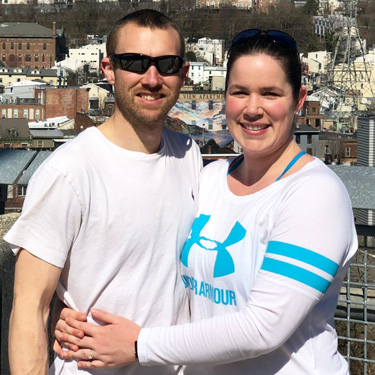 If you're a competitive athlete, you know that a millisecond can make a massive difference in how you place in any given competition. So when your body is performing at an optimal level, and you're at the highest performance, that can put you ahead of the other athletes. That's why almost all the Olympic athletes get adjusted, and all the NFL teams have chiropractors.
Benefits of Chiropractic for Athletes
Whether you're a weekend warrior or triathlete, chiropractic can help you stay in the game. Here are some of the many benefits associated with natural chiropractic care:
Relieves pain
Improves flexibility
Prevents injury
Enhances coordination
Promotes a better range of motion
Breaking Degenerative Patterns
Unfortunately, as we age, the body can experience wear and tear that can result in pain. Whether swinging your golf club has become painful or running has resulted in foot or knee issues, chiropractic not only can help those issues from getting worse but it can help you experience improvement. Our goal is to break degenerative patterns so you can get back to being your active self.
Ensuring That You Feel Comfortable
If you've never been adjusted before and aren't sure what to expect, Dr. Chelsea will address any concerns you may have. Perhaps you've been to a chiropractor in the past and have gotten hurt and are now apprehensive about getting care.
Dr. Chelsea will explain that there are many different techniques and that she can provide ones that help you feel better and more at ease. "We'll have very open communication throughout the entire process. If there's anything that you don't like, please feel 100 percent free to tell me because then we can change something up."
She also will explain everything that she's doing throughout the adjustment; then afterward, Dr. Chelsea will discuss how you might feel following your adjustment. She typically calls her practice members the same night to ensure that they're doing well and find out if they have any extra questions that they didn't think of in the office.
Whether you want to improve your game or get back to your favorite sport, contact us today to book a same-day appointment!
CONTACT US »
---
Sports Chiropractor Manayunk | (215) 617-9719