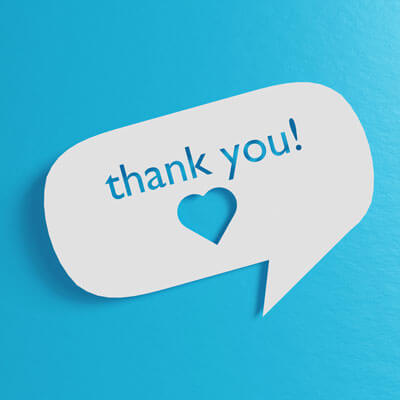 Heart Strong Chiropractic Reviews
What Our Manayunk Patients Say
At Heart Strong Chiropractic we love when patients share with us their feedback and comments. Please read our patient testimonials below to see what other people have achieved through their tailored treatment plans with us.
Share your stories too! Click here to send us your feedback so that we can help to spread the word about the benefits of natural Heart Strong Chiropractic care.
For more information or to schedule an appointment call or email us today.
---
Super Comfortable
I felt super comfortable the whole time, even though I was a little nervous about it being my first time at a chiropractor. Dr. Chelsea walked me through everything, told me she would stop if I felt uncomfortable or nervous at any time, and overall made me feel like I could trust her.
-Becky W.
---
Everything Was Wonderful
Everything was wonderful; very welcoming, relaxing, open. I experienced some new things ive never received at a chiropractor before like seeing that I put much more weight on my left side. I left with much less tightness and felt well balanced.
-Paul L.
---
Fantastic First Appointment
I had a fantastic first appointment at Heart Strong Chiropractic! Dr. Chelsea was extremely attentive to my needs and my many health conditions. I greatly appreciate her attention to detail, genuine listening, and careful explanation. I know that I will have a positive experience and improvement with my health.
-Alexis A.
---
Truly Cares and Understands
I finally found the kind of chiropractor who truly cares and understands how the entire body works as a whole. I've tried EVERYTHING for my insomnia, and after my first session, I could report sleeping more soundly than I have in weeks!
-Kathryn L.
---
Thank You for a Great Experience
Thank you for a great experience. Thank you for being thorough and listening and working with me to reach my goals. I have never had a chiropractor work with me in this way and it is exactly what I have been looking for.
-Erica T.
---
Dr. Chelsea is Extremely Thorough
Dr. Chelsea is extremely thorough in her approach to chiropractic care and she is a great listener. I look forward to my on-going treatment with her, and I'm confident she will be a tremendous help.
-Louis R.
---
Outstanding Patient Care
Outstanding patient care. Dr. Chelsea addressed every concern I had, and I felt she was genuinely interested in making me better. She told me what could and couldn't be done for my condition and was very thorough in explaining everything.
-Alvin V.
---
Very Thorough
Dr. Chelsea was very thorough in asking questions to help determine future treatments. She was great at explaining future steps we would take for treatments and after just 2 visits I had relief from sciatica pain! Looking forward to continued help and relief of pain.
-Vickie C.
---
Accomodating and Patient
I love this place! Chris is very accommodating and patient as he works with my schedule to make appointments for me. Dr. Chelsea provides a very thorough explanation of her plan of treatment. She answers all my questions in terms I understand. I'm feeling better already. My spine is straighter and my posture is better.
-Deb S.
---
Best and Most Holistic Care
I've been to a number of chiropractors in Philly and this has been the best yet. I was glad to see the expertise of Dr. Chelsea paired with diagnostic scans on my first visit. It reassures me I'm getting the best and most holistic care. I'm excited to return.
-Sarah S.
---
Welcoming and Kind
Dr McLane & her husband were very welcoming and kind. She asks a lot of questions and listens to learn about your health and level of expectations of your care. I was pleasantly surprised to feel a noticeable amount of relief on just my first adjustment!
-Sue M.
---
We Were Comfortable the Entire Visit
There is plenty of signage to point you in the right direction of the office from outside and we were greeted immediately. Dr. Chelsea was extremely thorough and made sure to explain what she was doing before she did it, and made sure we were comfortable the entire visit. We are looking forward to coming back!
-Liz H.
---
Extremely Knowledgable
Dr. Chelsea is extremely knowledgable & made me feel at ease throughout my first appointment. She took the time to explain every step of the process in detail and really made me feel comfortable and excited to continue chiropractic care!
-Bianca L.
---
Heart Strong Chiropractic Reviews | (215) 617-9719